LIU REN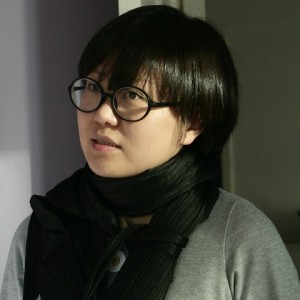 1980
Born in Hebei Province, China
2004-2007
MA Photography and Digital Media, Central Academy of Fine Arts, Beijing, China. Professor at the Central Academy of Fine Arts, China.
SOLO EXHIBITIONS
2010
"Liu Ren: A Photography Retrospective",1 ARTBANK,Westin Beijing Chaoyang,Beijing
"Spring . Dream", Dun Gallery, Beijing2009
"Peony Pavilion", VIPS International Art Galleries,Amsterdam, Nederland2008
"Fotofest2008",Houston,TX,USA"Liu Ren's Photographs", Cais Gallery, Seoul,Korea
"Between the real and the surreal", VIPS International Art
Galleries, Rotterdam, Nederland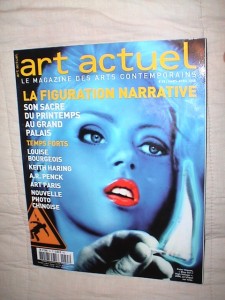 SELECTED GROUP EXHIBITIONS
"Group Standing Show",TV12 Gallery,Seoul, Korea
"Art Nova 100″,
Beijing, Guangzhou, Shanghai, Wuxi, Hongkong
"Homologous the actual and virtual" Beijing New Media Arts Exhibition 2011, Songzhuang Art Museum ,
"Art Beijing",Agricultural Exhibition Centre, Beijing "ANTHROPOCENE", Red Zone Gallery,Geneva, Switzerland
"Hong Kong International Art Fair", Hong Kong Converntion  & Exhibition Centre, Hong Kong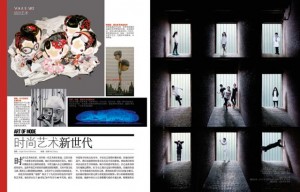 "PHOTO KOREA 2009", Seoul, Korea
"Animamix Biennial", Today Art Museum, MOCA Taipei, MOCA Shanghai, Guangdong Museum Of Art
"Art and Cultural Vision at Moment — 2009 Art Chongqing Biennale of the young," Chongqing International Convention & Exhibition Center, Chongqing
"GREEN ART FAIR 2009"China World Trade Center Exhibition Hall,Beijing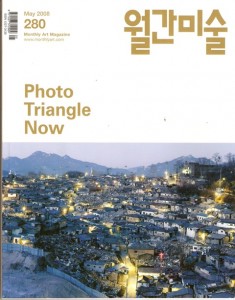 2008
"Busan Biennale", Busan,Korea
"Moscow International Biennale for Young Art",Moscow, Russia "Soliloquy:The Reconstruction Of Art",Shuimu Art Space,Beijing "Exquisite Corpse: China Surreal", M97 Gallery,Shanghai "Waiting in the Wings",beyondartspace, Beijing
"Art Beijing 2007 Contemporary Art Fair", National Agricultural Exhibition Center, Beijing
"ShContemporary 2007",Shanghai Exhibition Center, Shanghai
"Between Reality and Illusion", Marty Walker Gallery, Dallas, USA
"3 Three photography", Addison/Ripley Fine Art, Washington DC, USA
"Asiana-A Survey of Contemporary Asian Art",Artcore/Fabrice Marcolini,Toronto, Canada
"Arles Photograph Art Festival", Arles, France
"Object to France", Centre Culturel France in Beijing,Beijing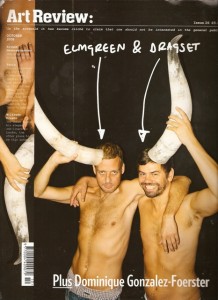 "Post Electronic Image", Must Be Contemporary Art Center, Shanghi Eastlink Gallery, New York Long Island Art Space
AWARDS
2011
"Asia ARTZOO Competition 2011″, silver award
2007
Elinchrom Photography Scholarship 2007
2006
"First Prize", French Embassy and French Cultural Center in China Photography Competition November 2005.
"Creativity Award (Academic Section)", 2006 International Digital Art and Harries National Digital Art Awards New Media Art Lab of BFA
"New Person Prize",China Pingyao International Photography Festival 2006
"Award for Excellence",Photography and Digital Section, China Tongli University Photography Festival
PUBLICATIONS AND REPORTS
2010
"Oriental Art.Collection"July,2010
"25 New Photographer in China", Zhejiang Photographic Press, January 2010
2009
CCTV1 – News report on March 25, 2009
2008
CCTV2 – Tales of creating wealth on March 6, 2008
"Young Chinese Artists:The Next Generation", Prestel.Munich.Berlin.London.New York, 2008
2007
"Chinese Fine Art Photography, China Guardian 2007 Autumn Auctions", CHINA GUARDIAN AUCTIONS CO., LTD, November
2007
"Cheng Xuan 2007 Autumn Auctions Chinese Photography", Beijing Cheng Xuan Auction Co., November 2007
"Chinese Fine Art Photography, China Guardian 2007 Spring Auctions", CHINA GUARDIAN AUCTIONS CO., LTD, May 2007
2006
"Liu Ren Photography", Timezone8,December 2006 "3030 New Photography In China", 3030 Press, 2006
The list above contains only a few highlights, download the complete CV here.