A new week means a new chance to win a $100 Gift Certificate from ArtBarcs in our weekly "Name This Piece!" contest!
Head over to our Facebook page here to submit what you think the featured piece should be named. Our Featured Artist of the week will then choose his or her favorite and on Friday at 4pm, the winning title will be announced! (Contest rules here)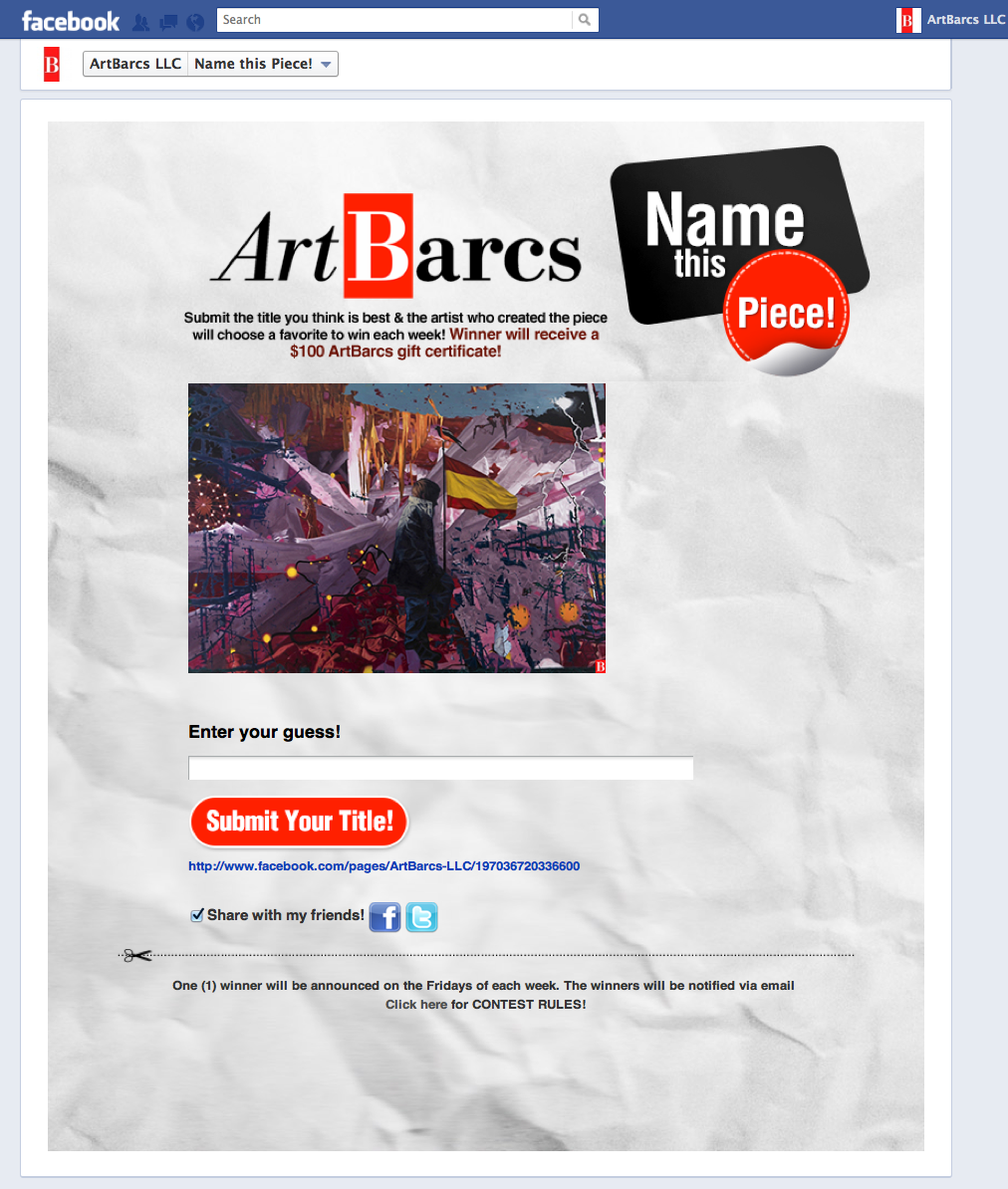 Submit your title idea today for your chance to win!